About Bosnia
TOWN OF TERROR
Muslim returnees have been attacked and threatened

ver since she was punched and kicked by three Croats in the marketplace, Muslim woman will not sit near the window in her home. A bullet might burst through, she says, or perhaps a grenade.
Her husband (65) sleeps with an ax and waits for intruders. It is tough, even dangerous, being a Muslim in Stolac these years. When this family arrived here in June -- after four years of living as refugees -- the Croats, who won this town in the Bosnian war, greeted them with guns and Nazi slogans. Someone broke into their home, sprinkled fake blood on the floor, and left a very stupid note:
"This is what it will look like if you stay."

The United Nations has chosen Stolac as a pilot program for solving this country's refugee crisis. Under the gun turrets of NATO troops, 100 mostly Muslim families are expected to be resettled here this month. They are moving into rebuilt homes on the east end of town. Stolac is the proving ground for what the United Nations hopes will be the first step in a drive to repatriate 1. 7 million refugees and displaced people. Until refugees return home and Bosnia is stabilized, it is likely that the 8,500 U.S. troops in Bosnia will have to remain here.
In Stolac, Muslim feel outnumbered?
Before the war, Muslims made up to 45% of the town's population, Croats 32% and Serbs 21%. But, Croats killed and expelled others and today Croats make up to 98% of a population that has shrunk from 18,600 to 6,977. Muslims are afraid to venture beyond their two-block domain; they are sequestered by a fear that haunts refugees struggling to reclaim houses, gardens, stores and graveyards.
"We can walk only so far, cross a line of ghetto and we are beaten, we live like ghosts. Our neighbors are pushing us to leave. But I built this house before the war and I'm not leaving again - never"!

To understand the current bitterness, one need only examine the recent past. In 1992, Serb militias laid siege too much of Bosnia in a drive to turn the former Yugoslavia into a Greater Serbia. In Stolac, Muslims and Croats held off the Serbs, but Croats quickly turned against Muslims. Neighbor shot neighbor, and paramilitary gangs blew up Muslims mosques and slit throats. The Croats Fascists flag was raised again, like in the Adolph Hitler's time. Stolac's exiles were among nearly two million Muslims; Croats forced out during 3 years of war. The 1995 Dayton peace accords require the repatriation of refugees and displaced people. Stolac is an indication of how tedious it can be to bury hatreds: It has taken two years to settle just 76 refugee families.
"Stolac is very important",
said one diplomat,
"The international community needs to hold up cases so it can show that the return of refugees can work".
It's highly politicized and a big part of Dayton.
"Simply, Croats hate us",
said to us a Muslim with anxious eyes,
"I think it's a sort of a sickness, something more than just a nationalism, although they are drunk with nationalism - no way could we move back here without NATO troops on these streets"!
Croats attack and intimidate refugees intent on reclaiming their homes. Most Bosnia refugees are Muslims, but there are enclaves throughout Bosnia where members of all three ethnic groups were driven from their homes during the war. When Muslims drifted back to Stolac, they discovered that the Croat police chief who expelled them in 1993 and sent them to the "Death Camp", had been elected mayor of their town.
The Muslim quarter here is spotted with mounds of trash; the Croat-run municipality refuses to pick it up. Muslims cannot get phones or streetlights. NATO forces must truck their water in. Croats are going to call themselves, later, a democratic society?
"It was such a horrible war that we'll never be able to live together",
said Nikica Boskovic, a Croat with "dirty hands" who was repairing his stalled Mercedes in the center of town,
"They attacked us first. So now it's either them or us. The violence will come if they keep coming back. We're waiting for them to start walking at night",
he smirked and added:
"Accidents will happen!" - Nikica was shitting out.



Too much has already happened to Stolac, which sits under a mountain fortress built centuries ago during the Ottoman Empire. Bullets and rockets tarnished the luster. Buildings heave under broken roofs . Muslims stay penned in their ghetto of Uzinovici. And in the rest of the town, where the unemployment rate is 80 percent, there is quiet except for men playing endless card games in cafes under fading Croat flags.
"They attacked us first. So now it' s either them or us. The violence will come if they keep coming back",
said Nikica Boskovic - a Croat with dirty hands.
Across the street live Nikola Ackar and his wife, Marina. A tall slender man with an angular face. Nikola is a Croat who moved to Stolac in 1994. He is originally from Zenica in central Bosnia, but fled there after the predominantly Muslim Bosnian army drafted him. He did not want to fight alongside Muslims.
"We took the first bus out, and it ended up here",
said Nikola - but he did not go through a "Death Camps".
Nikola is now a private in the HVO, a paramilitary army run by Croats. He is confused about it all. A Muslim is living in his home in Zenica, and he lives 80 miles away in the home of another Muslim:
"The Muslim woman who owns this house comes by sometimes, she knocks on the door. I let her in for a cigarette. She smiles and cries at the same time; smiling because her house is OK and crying because a Croat lives in it. So we sit and talk of our miseries. I live here in a stolen house? She can not live here, and it's not her fault. It's the way things turned out".
Nikola doesn't care much for Muslims, but his father-in-law does. Josip Akapovic was also forced here from Zenica. He despises the Muslims:
"I hate Muslims. I cannot love them, at all",
said Akapovic, who sipped brandy from a glass shaped like a boot,
"Why can't they just let each ethnic group live in its own territory? No one feels safe if things are mixed" (?).
Nikola and Josip sat on the stolen couch and quietly reflected on the cruelty of things; they pause, stare and wonder, their faces tightening until they relax into resignation - the people of Stolac often do this: they eat shit and dream about better world.
Nikola's children Gabrijela (4), and Danijela (18 months), tumbled on the rug under a crucifix. Mismatched knick-knacks -- a glass elephant, a ceramic swan -- were everywhere, as if a new life had been entirely collected and woven together from a box of someone else's houses.
"I don't like the idea of more Muslims coming back",
Nikola said:
"I've taken my piece of land and I will stay here, no matter if it is stolen. I escaped Zenica as a deserter. So this has to be my home" (?).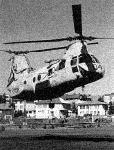 The Muslim woman from the beginning of this story lives in a threadbare house she and her husband have reclaimed from Croats who looted it during the war. Some other Nikola, now can not think that it has to be his home?
Ones, that woman summoned her courage, crossed out of Muslim ghetto line, and headed for the market. A hand of a brave Croat grabbed her shoulder, she was spun around, fists struck her face and she fell to the ground, where she was kicked. There was laughing, she said, and then three Croats got into a car and drove away.
"I screamed so loud people heard me from behind their windows", she said: "But no one came to help".
She lived with her husband in the house before Croats forced them out in 1993. They spent the next four years 30 miles away from their home. Her husband spent one month in the Dretelj - Death Camp. At the end, he put the family's name on a UN list to return to Stolac.
On June 24, he came back to find his house looted by Croats. Why?
The only furniture left was a cabinet. They took his doors, his windows, his sink ... Masked men threatened him. Why?

"Before the war we didn't care who was who. Serb, Croat, Muslim, we were all the same, who cared? We worked, we danced together",
he said,
"but the politicians created a hatred that killed us".
Suddenly, he ran down one set of stairs and up another. He was breathing hard:
"See this, see this" - he said.
He stared into his yard, where a fascist symbol was painted on a wall.
"This is who I live next to"

author: Jeffrey Fleishman
(text changed without permission of author)
2000, Community of Friends of Stolac